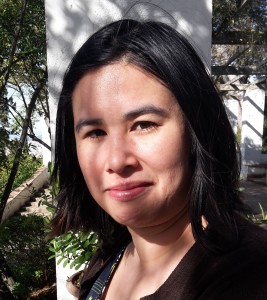 As lead researcher, Kirsten will be responsible for the co-ordinating the project. She will also be carrying out the UK fieldwork and dissemination. Kirsten's research interests are the cultural politics of austerity, immigration, and experiences and representations of contemporary work. She is currentlyworking on Austerity as Public Mood (Rowman & Littlefield International, forthcoming 2017), is the author of Artistic Lives (Ashgate 2013) was one of the researchers on the collaborative Mapping Immigration Controversy project. Kirsten is interested in innovative methodologies and interdisciplinary approaches to research, and in particular how approaches from the arts can be used to explore sociological issues and questions.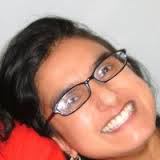 Professor Gargi Bhattacharyya
Gargi will carry out UK fieldwork and dissemination. Gargi has written widely in the fields of racism, sexuality, global cultures and the 'war on terror'. Her books include: Tales of dark-skinned women (UCL Press, 1998), Race and Power, with John Gabriel and Stephen Small (Routledge, 2001), Sexuality and Society (Routledge, 2002), Traffick, the illicit movement of people and things (Pluto, 2005), Dangerous Brown Men (Zed, 2008), Ethnicities and Values in a Changing World (Ashgate, 2009).  Gargi was also on the reearch team on the Mapping Immigration Controversy project. Her book Crisis, Austerity and Everyday Life: Living in a Time of Diminishing Expectations (2015) was recently published by Palgrave MacMillan.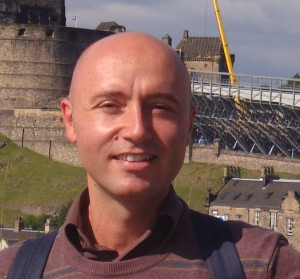 Federico will be responsible for the fieldwork and dissemination of the research in Italy. Federico received his PhD in philosophy from Scuola Normale Superiore of Pisa. His main research interests are migration, race, citizenship and social movements, with a special focus on migrant struggles. He is research fellow at the Sciences for Peace Interdisciplinary Centre, University of Pisa, where he coordinates the editorial board of the journal online ScienzaePace.
Janna will advise on the early stages of the research and on the dissemination of the project to a range of audiences and communities. Janna is a researcher, organizer, educator and curator who has initiated community, pedagogical, artistic and research projects in and outside of the arts for many years. Until recently Graham was a curator at Serpentine Gallery, where she worked with others to create The Centre for Possible Studies, an arts-based research and popular education programme in the Edgware Road neighbourhood of London. There, artists, university researchers and local students, residents, workers and activists developed 'studies of the possible' in response to social inequalities. Graham is editor of Art+Care: a Future (Koenig, 2013), On the Edgware Road (Koenig, 2010) and contributes regularly to journals, conferences and anthologies on arts education, art and urban space, art and activism, art and migration and critical museology. She is currently Head of Public Programmes and Research at Nottingham Contemporary and a member of the 12 person international sound art and political collective Ultra-red.